School Check-in and Late Pass Printing
First, use RFID-NFC badges and/or barcodes and get fast school check-in with automatic late pass printing. Second, use Stratus-io Time and Attendance for Windows. Third, connect both the idChamp® brand NF4x NFC reader and the Scanfob® brand QR code reader. Finally, read 1D barcodes also with the Scanfob® PX20.
Speed Check-in With RFID-NFC Badges And Barcodes
Using RFID-NFC Badges, QR codes, and barcodes you speed up check-in. First, decide to use two NFC readers or two QRcode readers, or one of each. Second, choose what type of readers cabled , or wireless, whatever works best for you. Third, students forgetting their badges, check-in using manual student ID entry. Finally, how many Windows PCs do you need? 1200 students are fast and efficiently checked-in with two PCs each with two readers. See just how easy school check-in and late pass printing is.
Setup Check-in Schedule On Cloud-In-Hand Account
After your check-in schedule is setup on your Cloud-In-Hand Solution account, check-in is automatic. First specify when your school check-in begins, and how long after is considered late. Next specify the end of check-in period after which as student is considered absent. Finally, now you have automatic check-in setup for each school day. As students check-in late they are automatically marked late and a late pass is printed. Students who don't check-in before the end time, are marked absent. 
Use With Your Current Student Management System
Use Cloud-In-Hand Stratus-io Time and Attendance Solution with your current student management system (SMS). Student late and absent information posts directly to your SMS, no added work for your staff. Now you have automated school check-in and late pass printing. Connect with PowerShool, eSchoolData, and more.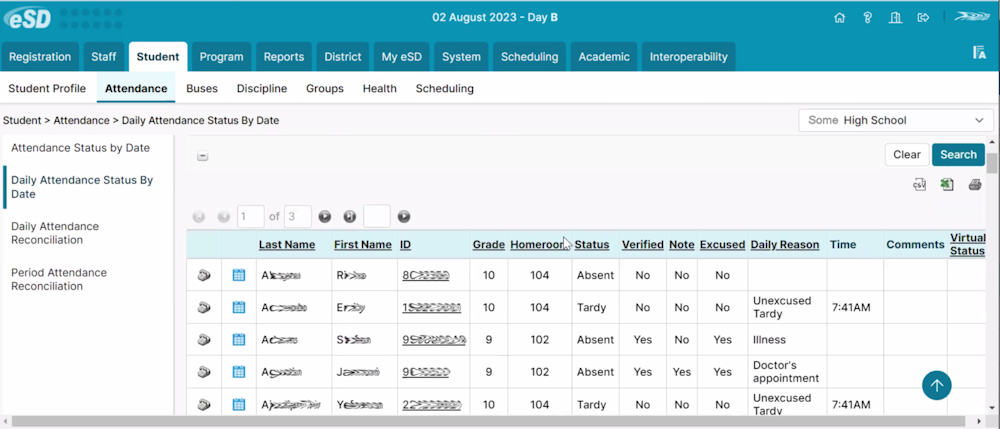 Stratus-io For School Check-in Late Pass Printing
First, NFC readers, QRcode/barcode readers are connected to the stratus app. Next, view the current active school day in Stratus-io Time and Attendance Windows app main view. Third, students begin check-in at start time, after the late time students are marked tardy. Finally, after end time students are marked absent.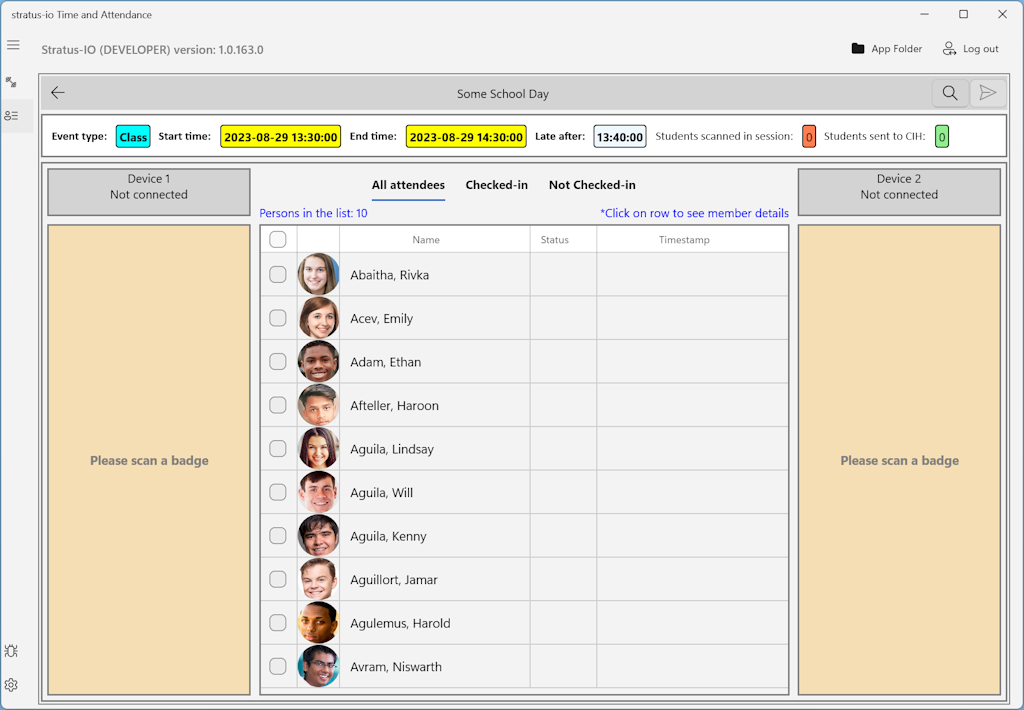 Innovating Since The Last Century
Contact us today to work with a company innovating since the last century. We provide solutions for school and workplace check-in, safety and emergency mustering, and much more.