Is Walk-In RFID Attendance Right For You?
Walk-in RFID attendance gives you pause-less, tap-less, and touchless attendance. Attendees simply walk in and walk out and attendance is automatic. When you implement walk-in RFID attendance correctly, attendance is easy, fast, and accurate. Why is walk-in attendance not right for everyone? Here you'll see benefits of walk-in and other attendance types so you can decide what's best for your organization.
Walk-In Attendance Needs At Least One Portal
Walk-in RFID attendance requires you to setup at least one Portal. When you have one entry and exit point that needs to be covered for attendance this is the most economical. The more portals you need to install, the more complex and costly the system becomes. When you have multiple portals your attendance software must support multiple entry and exit points. Many RFID portals you find on the market may support walk-in attendance. Be sure the hardware company can supply you with a working software solution. While it's true that the hardware supports walk-in attendance, this does not mean you'll have software working with it.
Pros & Cons Using Walk-In Attendance Portal
Some benefits when you use a walk-in RFID attendance portal:
Attendees don't tap their badge on the NFC reader
Attendees don't slow down to tap their badge on the NFC Reader
Attendees don't need to touch anything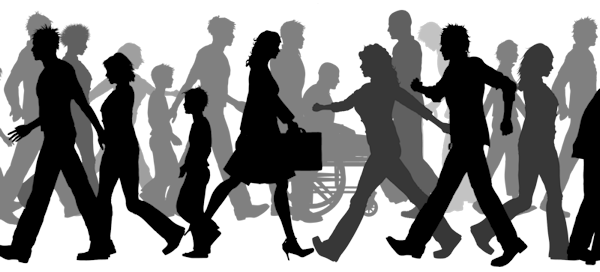 Some drawbacks when you use a walk-in RFID attendance portal:
Attendees must have UHF badges.
Attendees must wear their badge so the attendance portal can see it.
When attendees cover badge with their hand they can prevent RFID reading
Portal space requirements
Expense
Pros & Cons Using Tap-In Attendance
Some benefits when you use tap-in NFC attendance:
Attendees use current badges (typically access control but any NFC badge works)
Attendees don't need wear their badge on a lanyard
Tap-in kiosk is easier to setup than a portal
Kiosk costs significantly less than portal
Some drawbacks when using tap-in NFC attendance:
Attendees must very briefly tap their badge on the NFC reader
Attendees are slightly delayed when tapping their badge
Badge reading is slightly slower than with UHF reader walk-in attendance portal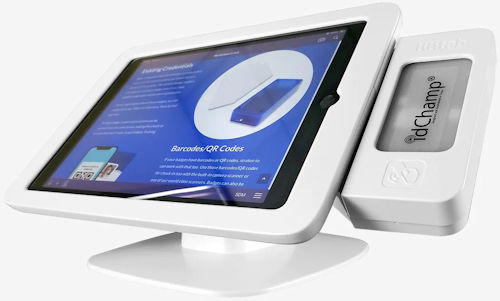 Pick What Works For You From One Supplier
Discuss your needs with one company having unmatched solutions, and pick what you need. Your kiosk, or RFID walk-in attendance portal solution is provided by one company committed to your success. We also have other solution options like GeoFencing.
See Portal Attendance Solution In Action
Below you see a walk-in attendance option provided by serialio.com using idChamp® EUB4 UHF Reader with two antennas. You see the attendees simply walk-in and they are checked-in. They check-out with the same ease, they just leave and the portal checks them out.
Contact serialio.com now to discuss you attendance solution needs.