idChamp® RS3x wireless RFID-NFC reader connects via BLE by default.
This option is also available on idChamp NF4x, DX1x, RS4x, and when the firmware option is enabled, also for the BlueSnap M6A.
To change wireless mode to HID mode for iOS/MacOS or HID mode for Windows 10, use the yACK BLE app.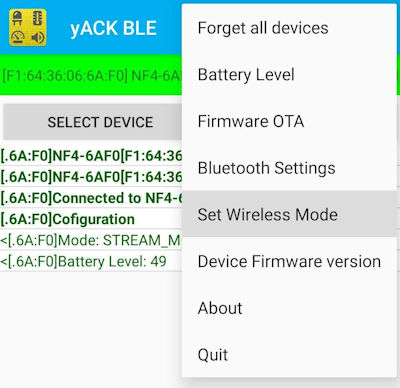 Pick the desired wireless mode, and tap SET MODE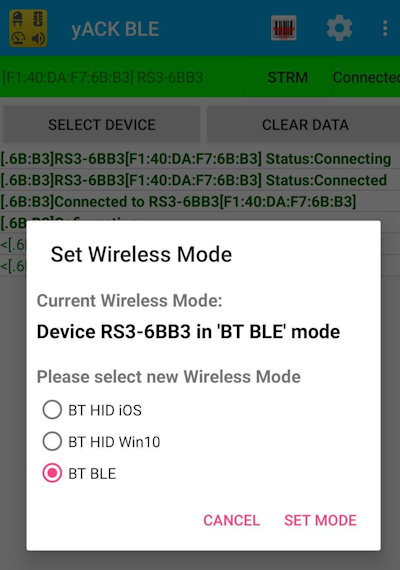 **Note if there is a "Driver Error" when pairing the idChamp NF4x using Windows Bluetooth Application, this indicates the NF4x is in HID iOS mode.