idChamp® NF4x RS3x wireless modes also applies to RS4x & DX1x wireless RFID-NFC readers. You connect via BLE by default, this is the highest performance mode for the readers. Using an app like SerialMagic Keys, iScanBrowser, Cloud-In-Hand Mobile Grid, stratus-io Time and Attendance or 3rd party app is required in BLE mode.
When you don't need high performance, you can use wireless HID keyboard mode to connect to the host, and no app is needed. It's important to note your N4Fx, and RS4x will need to have 'Direct Mode Firmware' (DMF) installed in order to use HID mode. DMF is only available at the time of purchase, contact serialio.com for details.
To change wireless mode to HID mode for iOS/MacOS or HID mode for Windows 10, use the yACK BLE app.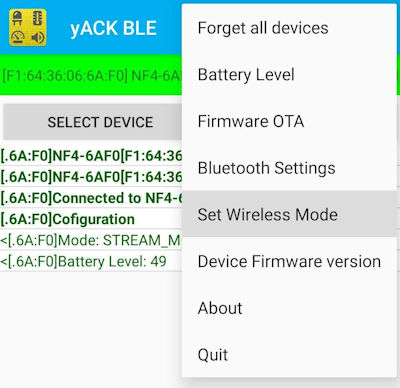 Pick the desired wireless mode, and tap SET MODE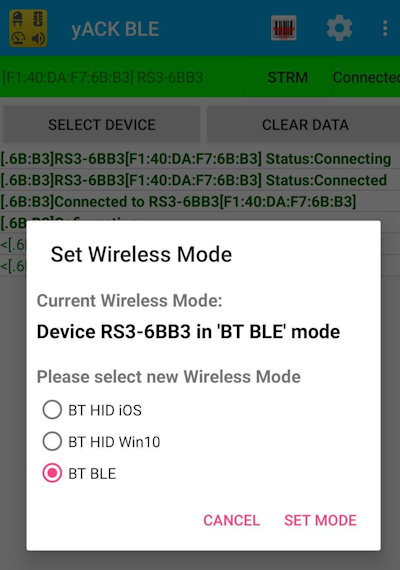 Note when you set NF4x RS3x Wireless Modes (and RS4x DX1x) the battery operated unit will power off. You will see an extra LED blinking in discovery mode when the unit is set for (HID) keyboard mode. 
**Note if there is a "Driver Error" when pairing the idChamp NF4x using Windows Bluetooth Application, this indicates the NF4x is in HID iOS mode.