This support article demonstrates how to enable SerialMagic Keys and how to set SerialMagic Keys as the default keyboard.* *Since the process for setting the default keyboard varies widely between different Android devices, we've created several guides for the most popular Android devices: click here to view the index of these pages.
1. Tap on the three horizontal lines (hamburger menu) located at the upper left-hand corner of the main screen of SerialMagic Gears to display the sidebar menu. Alternatively, you can swipe from the left edge of the screen to the center of the screen to reveal the sidebar menu.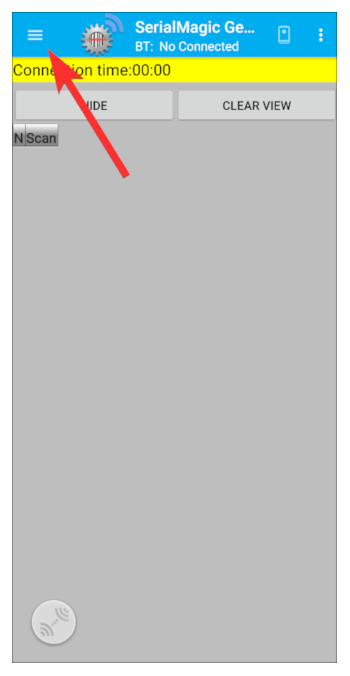 2. Tap on "Settings."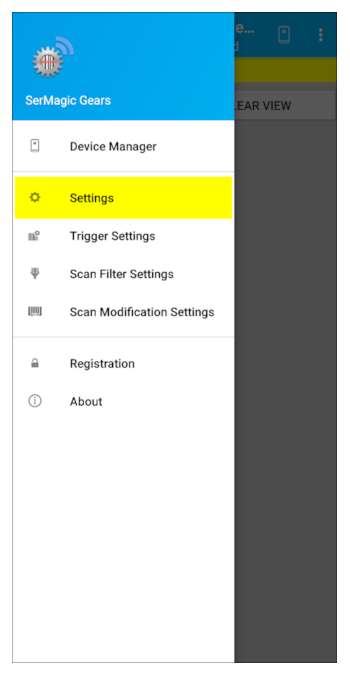 3. Tap on "SerialMagic Keys."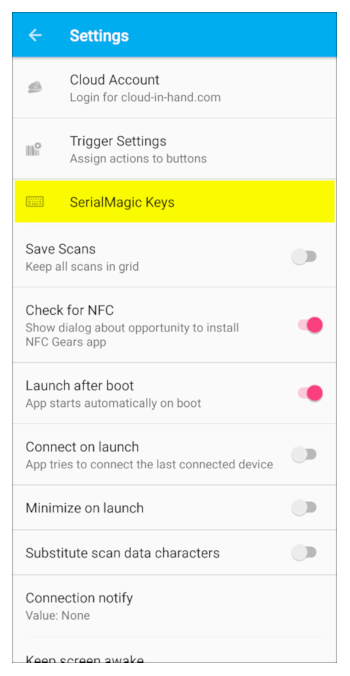 4. Notice that the slider to the far right of SerialMagic Keys is grey (disabled). Tap on it to enable it.

5. Tap on "SerialMagic Keys Settings."

6. You will see a pop-up labeled "SerialMagic GearSet Options." Tap on "Yes."