NF4x has one physical button for power on/off and functionality, and one micro-USB connector for power/charging.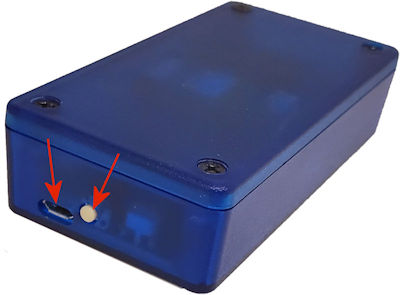 Battery model: Press the button briefly to power on the unit. Press and hold the button and Connection LED will blink briefly, then stop blinking, when blinking stops, release the button and NF4x will power off.
Kiosk model: Plug micro-USB cable (regulated 5V) and the unit will power on.
When power is applied the power/charge LED will illuminate. For battery model this LED will change to green when the unit is fully charged.

The connection LED on the side of the NF4x will blink when the device can accept a connection, and will be steady when a connection is active.
The NFC Engine LED on the top of the unit will typically only illuminate after power on for the 'Direct Mode' variant. For 'Smart Mode' variant this LED is typically Off when unit is powered on.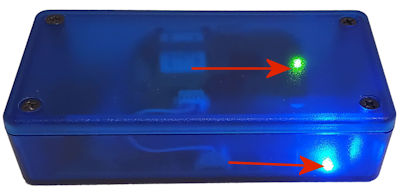 When the idChamp NF4x case cover is removed the NFC Engine USB connector will be visible, this connector is used only for factory configuration, not for customer use.