This support article will provide instructions on how to set your default keyboard to SerialMagic Gears on the Samsung Galaxy S8 (Android version 8.1). This guide assumes that you have already installed SerialMagic Gears and SerialMagic Keys. If you have not already done this, click here to view our article on pairing with SerialMagic Gears (includes SerialMagic Keys). 
Note the process for setting the default keyboard varies somewhat across Android device types. 
Note: Before following these instructions, you must first enable SerialMagic Keys through the SerialMagic Gears application!
Enable SerialMagic Keys
1. Navigate to "Settings."
2. Tap on "General Management." (scroll down may be needed to find)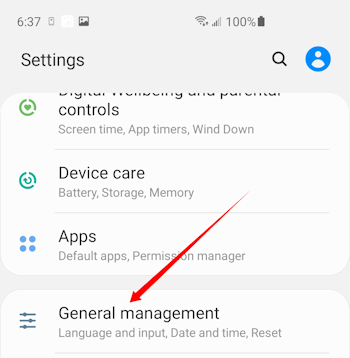 3. Under Language and Time, tap on "Language and Input."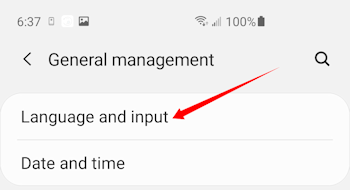 4. Under Keyboards, tap on "On-screen keyboard."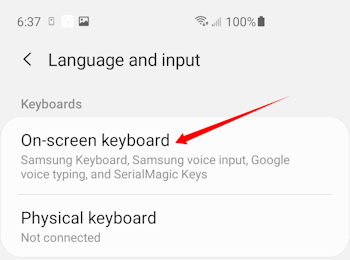 5. Tap on "manage keyboards."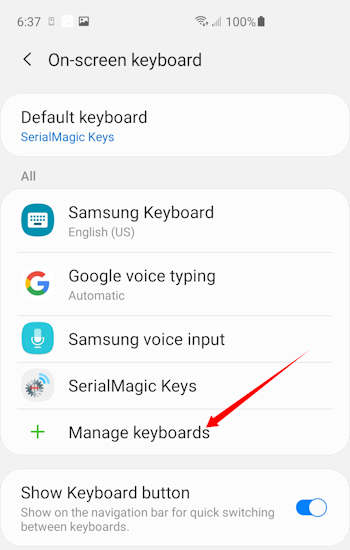 6. Toggle the slider to the far right of "SerialMagic Keys" to the ON position.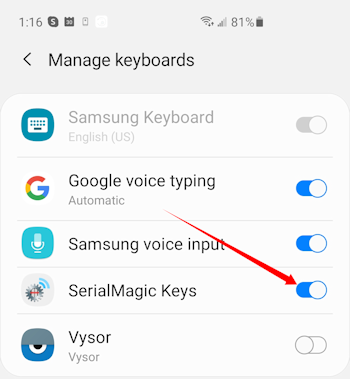 After first install permissions notices from Android regarding SerialMagic Keys will be prompted. Tap OK to continue.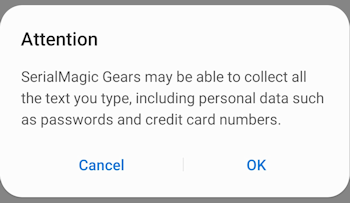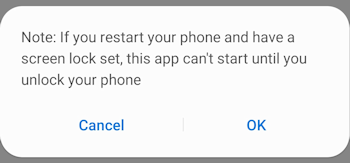 SerialMagic Keys is now enabled.
Set SerialMagic Keys as the Default Keyboard
1. Launch an application that accepts text-input (such as a web browser or note app).
2. Tap into the text-input field (here we used a search bar within a web browser).
3. Tap on the keyboard icon at the lower right-hand corner of your screen.
4. Alternately, use the "Default keyboard" option on the "On-screen keyboard" view shown above.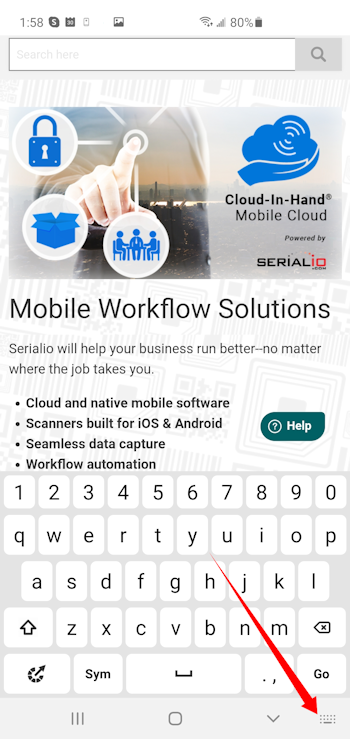 4. Select "SerialMagic Keys."