To change BlueSnap M6A BLE or HID adapter mode (HID is keyboard simulation), the M6A must have the BLE-HID firmware option installed at purchase.
To change the BlueSnap M6A wireless mode, you use yACK BLE app on Android or iOS.
BlueSnap M6A wireless RS-232 adapter by default ships in BLE mode.
Note M6A Bluetooth RS-232 adapter works on Windows 10, Windows 11, and MacOS, but mode change must be done with yACK BLE.
Load the yACK BLE app from serialio.com or Play.
Android
Connect the M6A to yACK BLE, Tap 3-Dot menu > Set Wireless Mode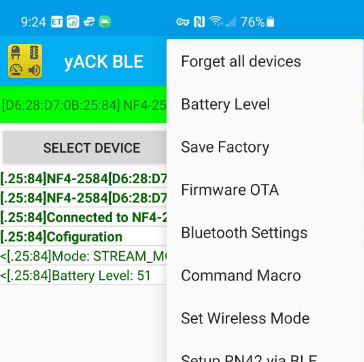 Tap the desired wireless mode to set the BlueSnap M6A.
Note: Choose "HID iOS" mode for Android HID, and for MacOS HID (keyboard simulation modes)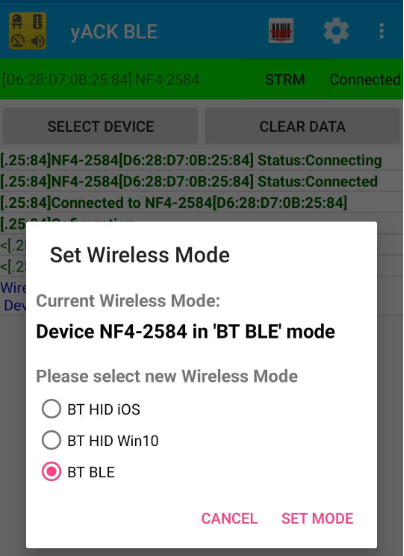 When the BlueSnap M6A is in HID mode, the orange LED will blink simultaneous with the green LED.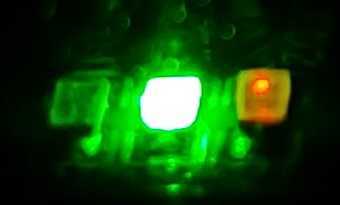 iOS
Tap as shown below 1 and 2, then Set Wireless Mode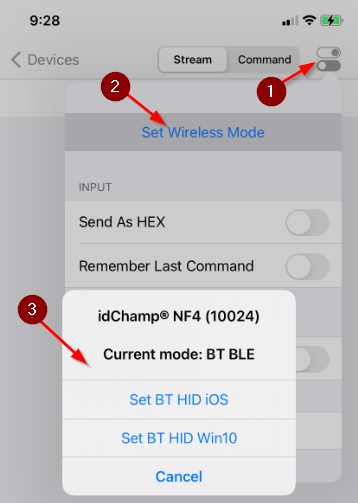 For more information on BlueSnap M6A BLE or HID adapter mode changes or other questions, contact serialio.com.